Please resize your browser window if the contact form falls outside the visible area.
Sponsor, alternatives
As a sponsor of IWAIS you will reach a large audience in the growing field of icing on structures. For booking or help in marketing strategy, please contact: Magnus Nordén, +46 (0)70 659 69 25. All prices are noted excluding 25 % VAT.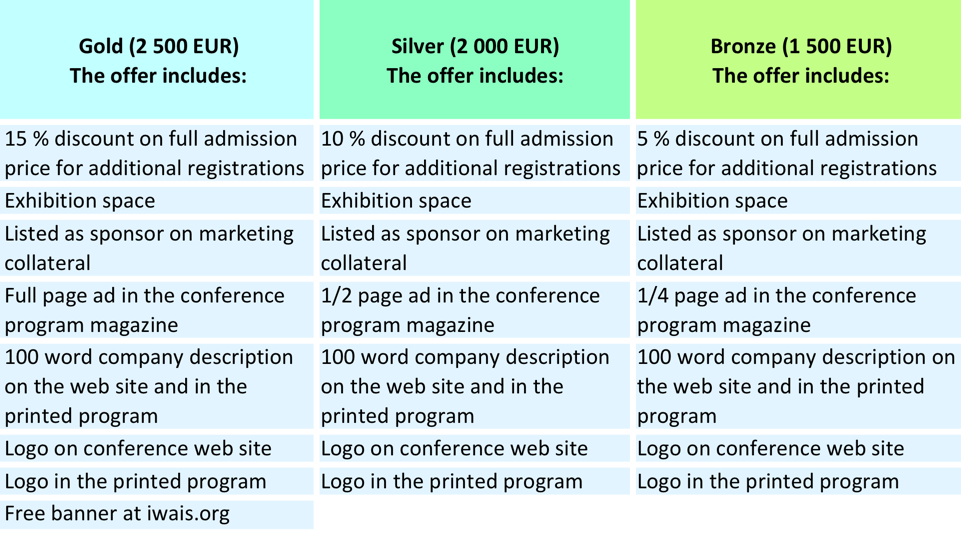 Exhibition hall layout
One standard stand 500 EUR, including a 50 word company presentation on the website and in the printed program + a logo on both places.